Sunset Cycling & Happy Hour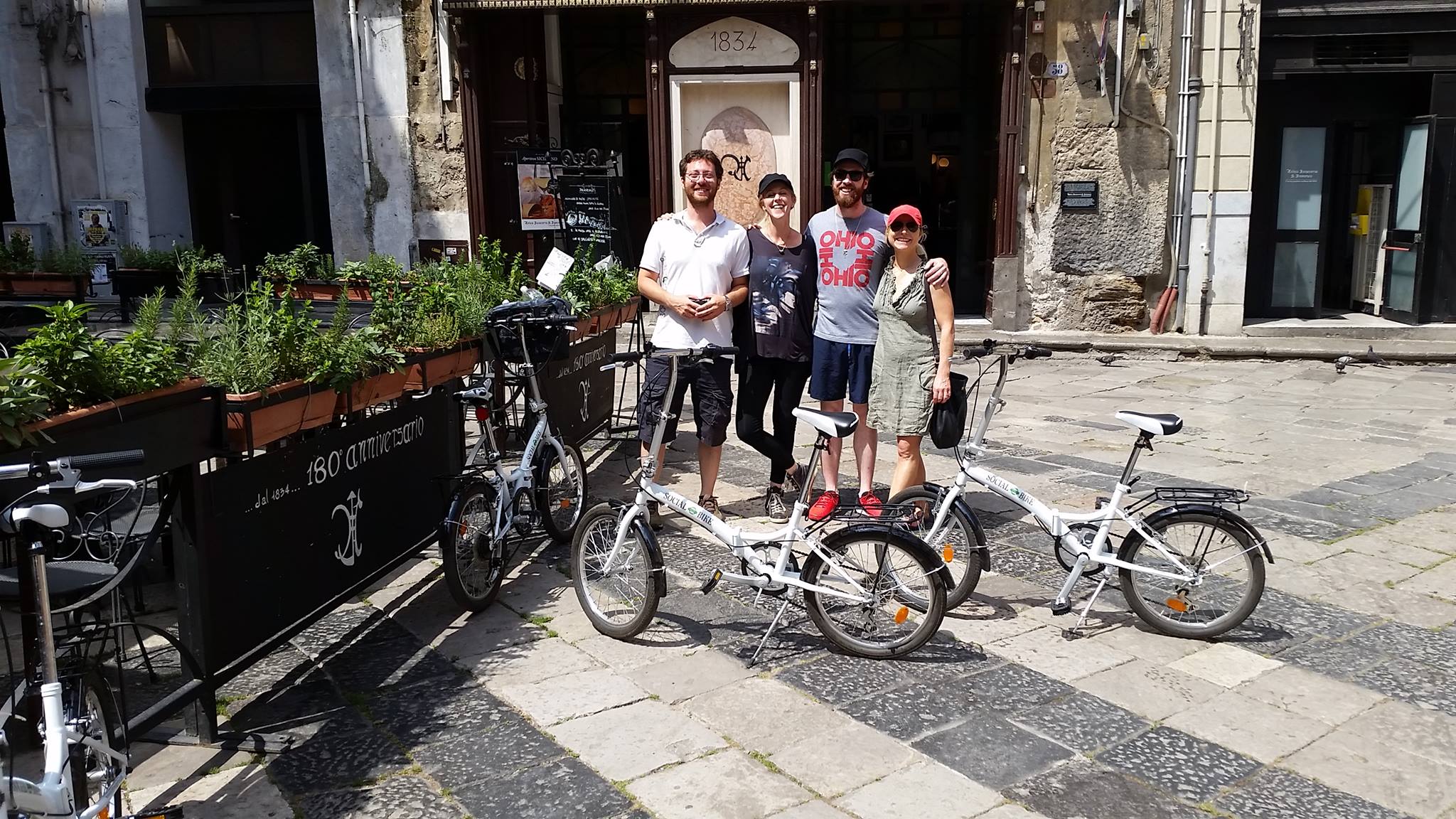 Sunset Cycling & Happy Hour. Every Tuesday and Thursday, we will experience a two hours bike tour in Palermo Old Town, enjoying the soft and relaxing summer atmosphere of the city, between its elegant streets and monuments and its amazing waterfront. Let's end our tour with a taste of sicilian food and a drink in one of the most central and cozy pub of the city: Ai Giudici.
Join us… Cycling has never been so… SOCIAL!!!
BOOKING NEEDED ON: Booking
MEETING POINT: c/o our headquarter in 21, Discesa dei Giudici, Palermo
DEPARTURE: 7:00 PM
ARRIVAL: 9:30/ 10:00 PM
PRICES: 15 € adults – 13 € children ( 6/14 years old) comprensivo di:
1) bike rental
2) one hour tour in Palermo by night
3) Happy Hour stop
(with your bike, the price is 10 € )
Min 2 – Max 15 people
N.B.: Helmet and Insurance are on demand
MARTEDI' 5 e GIOVEDI' 7
RADUNO ore 18:30 c/o la nostra sede di Discesa dei Giudici, 21
PARTENZA: ore 19:00
ARRIVO: ritorno in sede intorno alle 21:30/ 22:00
COSTO: 15 € adulti – 13 € bambini( 6/14 anni) comprensivo di:
1) noleggio bici
2) giro della durata di due ore nella Palermo by night
3) sosta Happy Hour
(E' possibile partecipare con la propria bicicletta al costo di 10 euro)
Evento su prenotazione: min 4 – max 15 persone
N.B.: Le biciclette sono dotate di dispositivi per la pedalata notturna.
Casco ed assicurazione su richiesta.